Central Illinois Diamond Cats 12U will be coming to softball fields Spring/Summer of 2020. This team has been formed for the purpose of player/skill development while doing a light travel schedule.
The coaches are pleased to announce the roster for the inaugural Diamond Cats' season for 2020!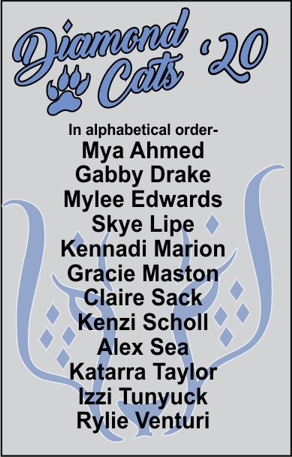 Coach David Drake has been providing individual, team, group hitting instruction from youth through college levels with 16 years of team coaching experience, including Head Coach of AAU ball, 4 years Head Coach of college showcase teams, served as Asst Head Coach of the Peoria Merchants in 2018 and 2019 and assumed the HC role for Summer of 2020. The Merchants are a team of college and adult players. Dave has assisted many players in finding a proper fit for college ball opportunities and continues to do so through the Number 9 Hitting Lab.
Coach Jacquie Taylor is an accomplished collegiate softball player with an outstanding career at Eureka College. She was inducted into the college's Hall of Fame in 2009. Jacquie has coached softball for the past 4 years, 3 of which have been as Head Coach.
For inquiries about the team, contact us!